[rev_slider alias="homepage-slider"][/rev_slider]
[rev_slider alias="homepage-slider-mobile"][/rev_slider]
Committed to your peace of mind
Taking risks is an everyday part of life. Driving a car, buying a home or owning a business are all risks that help us grow and develop as individuals, businesses and communities. Of course, taking risks can also be scary. That is where Stapleton Insurance Group can help. We offer risk management and insurance solutions that give you peace of mind in knowing that your future is protected.
For over 95 years, Stapleton has served northwest Ohio and southeast Michigan. As a local, family-owned business, we are committed to the individuals, businesses and communities we serve. Our trusted advisors have the experience and dedication to offer long-term support as you continue to grow in life and in business.
To enhance the financial growth, stability and security of our clients by providing financial products and services at the highest level of integrity, professionalism and personalized service.
Stapleton Core Values
Every Person. Every Time. No Exceptions. No Excuses.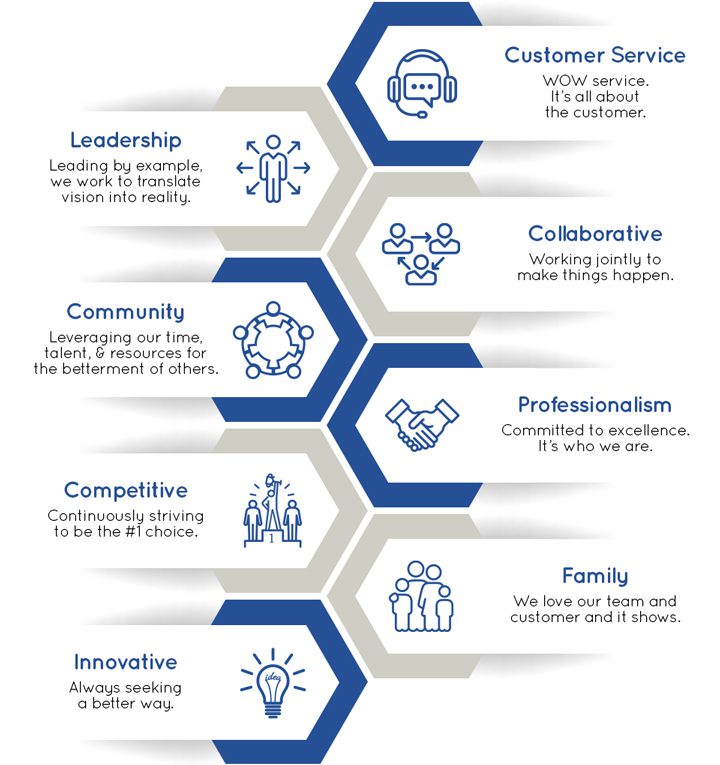 Request an account review.